Your Host
We, Saskia, René and Petra have been the proud owners of "El Cielo en la Tierra" since 2012 .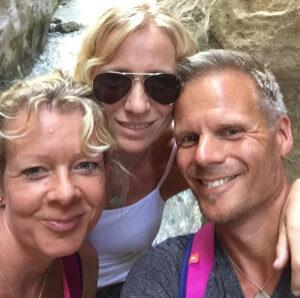 After the beautiful Andalusian countryside had charmed us with its beauty, we began our search for our own unique place in this wonderful part of Spain. After a long search, viewing a lot of houses we were very impressed by this one particular spot with the amazing views! Our place! The vastness, the great tranquility and of course that wonderful climate!
Come enjoy this wonderful place, we wish you a warm welcome!
Do you have a question, would you like to receive more information or would you like to make a booking immediately?

Fill in the form below and you will receive a reply from us quickly. Of course you can also contact us by telephone at +31 626 386214.
NOTE: You will automatically receive a copy of your information request. If you use a hotmail, live or gmail address check your spambox if you do not receive confirmation of your mail.
If the send button remains after clicking, check whether all the above fields with an * are filled in correctly.
Villa El Cielo en la Tierra - Holiday villa in Arenas - Andalucia - Spain